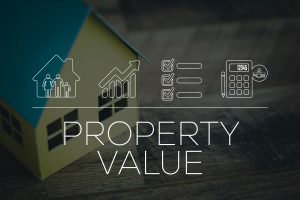 Location, location, location
There are many factors to consider when it comes to valuing property – some are more obvious than others. From the quality of the neighborhood schools to the closest freeway, issues that may seem insignificant can have a surprising impact on the value of a particular property. Whether you are looking to sell or moving to a new area, it's important to be aware of anything that could have a negative impact on the real estate market where your property is located.
Real estate property valuation is a topic of interest for stakeholders for a variety of reasons. Assessors value properties for tax purposes. Investors like to know the purchase price of the property in which they are going to invest. Other purposes include bank lending, accounting reports, and insurance.
Location
The location of a home plays a key role in its value, particularly its proximity to quality schools, retail stores, parks, grocery stores, restaurants, and nightlife. Many homebuyers wish to invest in a home that's within walking distance of entertainment and recreation and in a school district that would afford their children quality education.
Location also extends to the actual view from the home and the quality of neighborhood. If the home is located at the beach or has a scenic view, it will often be worth more than that located in close proximity to less desirable attractions such as highways, train stations, or industrial businesses that can be noisy during all hours of the day.
Upgrades
Updating kitchens and bathrooms, replacing flooring, repainting walls, and adding landscaping can add to the value of a home. However, homeowners can sometimes spend too much on improvements and fail to realize the full value of those renovations when it comes time to sell the property. Please seek the advice of a real estate professional before investing in home improvements in order to assure the smartest use of the dollars spent to repair and upgrade a home.
NOTE: This information is not intended as a complete guide regarding property tax laws. Information here has been derived in
part from written and oral opinions from the California State Board of Equalization.
Size
When it comes to houses, size matters. Most home buyers want spacious homes, but bear in mind that more square footage can result in additional maintenance expenses. Think in terms of Goldilocks and the Three Bears – not too big, not too small. Homes that fall in that middle ground of "just right" tend to be more valuable. Also, homes with open layouts typically have higher values than those that have more walls and feel closed off. Similarly, homes with fewer but larger rooms are considered more valuable than their counterparts with additional but smaller rooms.
Caretakers of Cats and Dogs
Being a pet owner – or animal lover – is almost never a problem when considering the value of homes. There is no need to even consider having to give up family pets. Homeowners in Los Angeles County like their pets – 36 percent have a cat, a dog, or both.
Other Factors Influencing Home Values
There are numerous additional factors that can cause property values to go up or down. The following are a few items to consider:
Mortgage interest rates have an enormous impact on home values. Interest rates for home mortgages can drive up property prices by as much as 25 percent by altering the perceived affordability;
Local builder activity, zoning restrictions, and land use regulations have a big impact on the supply of new homes and affect demand for new and existing residential properties;
Proximity to parks and playgrounds, noise pollution, light pollution, crime, zoning laws, air quality, Internet availability, traffic congestion, road quality, access to hospitals and government services, access to public transportation – all these are significant factors that cause property values to be different from one neighborhood to another.
Real estate prices are cyclical and are often influenced by factors beyond the control of the homebuyers. The real estate market in Los Angeles County has rebounded significantly from the economic recession and housing crash of the late-2000s. Currently, low-interest rates and limited inventory have created an ideal environment for home sellers in some parts of the County. Buyers, however, are facing escalating real estate prices, bidding wars, and prolonged search periods in an increasingly competitive market. An analysis of general market conditions and factors affecting a specific property will help determine how a home's value may fare over time.
For general information about assessments and property values, visit the Assessor's website at https://assessor.lacounty.gov or call (888) 807-2111.
NOTE: This information is not intended as a complete guide regarding property tax laws. Information here has been derived in part from written and oral opinions from the California State Board of Equalization.
LA County Tax Assessor Factors That Increase or Decrease Value